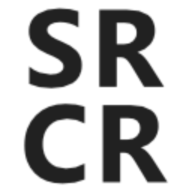 The Research Institutes Ranking is an initiative launched by SCImago Lab, the world's leading editor of academic rankings, in partnership with Elsevier, the world's largest provider of scientific information. This initiative aimed to launch the first Ranking of SCImago for research centres in the Middle East and North Africa region.
The inaugural ranking will be officially launched on March 22nd 2022 with the participation of the Egyptian Minister of Higher Education & Scientific Research, Elsevier, SCImago representatives and stakeholders from the region.
The ranking spans 391 research centers representing the 22 countries in the region. It examines 16 indicators from 3 dimensions: Research, Innovation and Society. This ranking is a new development aiming at highlighting the under exposed and key role research centers play in advancing research for the benefit of societies. For instance, special consideration is given to research activities related to the UN Sustainable Development Goals (SDGs).
The vision of the Ministry of Higher Education and Scientific Research in improving the quality of research in research centres, institutes and bodies in the Arab Republic of Egypt, coincided with the aforementioned invitation, and the officials of the two institutions were contacted for the participation of the Ministry of Higher Education and Scientific Research in announcing that initiative by hosting the event virtually on 22/3/2022 and taking the initiative to send letters of invitation to the ministers concerned with higher education and scientific research in the Arab world through the Arab State League.
Enter Scimago Research Centers Ranking MENA region →